Network of the Rights of the Child

The Network for Children's Rights (NCR) was established in 2004 as a Greek non-profit organization with the aim to safeguard the rights of children as set out in the UN Convention on the Rights of the Child (1989). NCR reaches out to all children, regardless of ethnic origin, race, gender, religion or language. Its fields of activity are Human Rights, Youth and Education, Research, Culture, Arts, Democracy and Community Development. The five centers that operates in the center of Athens complete each other, providing a holistic package of services for children, their parents, as well as their educators. Operating in the most underprivileged areas of Athens, it provides recreational activities, non-formal educational programs, extra-curricular activities, and psychosocial and legal support. NCR is working with a large number of teachers, schools, cultural/artistic institutes and other organizations in Greece and abroad. It has an excellent cooperation with the Hellenic Ministry of Education and has on several occasions, and in connection with various programmes, created material and implemented educational activities in national public and private schools. Every year it organizes two campaigns; on the occasion of the International Children's Books Day (April 2) and on the occasion of Children's Rights Day (November 20). NCR participates in various Networks e.g. Eurochild, Network for the Rights of Children on the Move, Racist Violence Recording Network, and has stable cooperation with the Ministry of Education, Ombudsman for the Child, Hospitals for Children, Institute of Child Health, Social Solidarity (EKKA), Asylum Services. In addition, NCR is partnering with other European organizations for the implementation of projects in the framework of Erasmus+, Creative Europe, EEA Grants, European Solidarity Corps, etc. NCR has the support and funding from many renowned institutions in Greece and abroad, i.e. UNHCR, European Commission, UNICEF, Stavros Niarchos Foundation, Open Society Foundation, A.C. Laskaridis Foundation, A.G. Leventis Foundation, John S. Latsis Foundation, Dutch Embassy and German Embassy in Athens, Roza Luxemburg Stiftung, District of Attica, and Municipality of Athens.
Website: https://ddp.gr/en/
CISS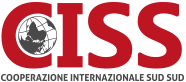 CISS is an Italian non-profit NGO, founded in 1985 and active in the sector of solidarity and international development cooperation. CISS receives support by the Italian Ministry of Foreign Affairs and by the European Commission for the implementation of several projects directed to the mobilization of local communities in social, economic sustainable development initiatives. CISS is strongly committed in the field of education, training and raising awareness of young people at local, national and international level. The NGO involves and empower young people through strategic partnerships with informal groups, youth association, schools, universities, cultural actors and local institutions in Sicily, where the headquarter of the organization is based. CISS has so far completed more than 60 long term projects and over 220 shorter actions in almost all the regions of the world. In Latin America (Bolivia, Brazil, Cuba, El Salvador, Guatemala, Honduras, Venezuela). In the MENA Region (Algeria, Morocco, Tunisia; Egypt, Lebanon, Palestine). In Sub-Saharan Africa (Congo RD, Ethiopia, Ivory Coast, Kenya, Mauritania, Rep. of Congo, Sudan, Nigeria). In the Western Balkans (Albania, FYROM), in Asia (Sri Lanka). Thanks to these projects, the Italian NGO gained a long experience in project management, capacity building and youth empowerment; the promotion of intercultural exchange and youth mobility are two key transversal activities developed by organization. The use of non-formal learning methods is largely applied by CISS's staff and volunteers in different geographical contexts and spheres of actions. The exchange of good practices and social innovation in education and training is also an important component of CISS's project actions. Since many years, CISS organizes international summer schools, youth exchanges and training for youths and adults (especially women) in order to facilitate the exchange of information, knowledge, experiences, best practices, methodologies and tools. Encouraging youth leadership and youth activism assumes for CISS a fundamental importance especially in the socio-economic contexts characterized by difficult situations, such as in North Africa and Middle East.
Website: https://www.cissong.org/
GEYC: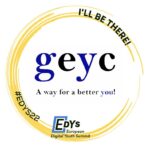 Group of the European Youth for Change – GEYC is a Romanian NGO whose mission is to empower young people to change their community. GEYC is coordinating the activity of PRISMA European Network. Scope: empowering young people to create a positive change in their community
– Supporting and developing initiatives to encourage young people to be more active in the field of civic participation and to defend human rights in general through human rights education, intercultural learning and remembrance;
– Promoting social networks and new media technologies, personal and professional development of young people and youth workers through digital literacy and access to online resources and tools;
– Encouraging social, green and digital entrepreneurship by providing tools for young people and youth workers to increase their employability and competitiveness in the labor market;
– Promoting the UN Sustainable Development Goals (SDGs) among young people and developing initiatives focused on social inclusion, gender equality and environmental conservation.
Website: https://www.geyc.ro/
OMEGATECH

Founded in 1985, Omega Technology is an experienced and well-known IT provider company in Greece. The Company serves Greek public bodies, private sector and other non-for-profit organizations with technology and services made possible by its 35 years of experience. Its solutions include software applications (including games), assisted living solutions, tailor-made applications for people with disabilities, e-learning platforms, e-commerce applications, document and knowledge management systems. In the field of education and training, the company uses game elements and techniques to motive engagement, participation and potentially drive behavior towards predefined goals. To this endeavor the company participates to a number of National and European Research projects where it applies gamification and game mechanics in different domains. The company provides also expertise in Systems Integration and Communications as well as practical expertise in the fields of Validation and Trials. It is also offering a broad range of management and services including consulting, research and development, digitization, annotation and preservation of content, hardware supply and technical support. The company's research department is active in the R&D arena, in close cooperation with Academia and Research Institutes, running several R&D projects and market validation projects. The company employs 16 permanent staff and a number of external experts. Its main offices are located in Athens and are fully equipped with the latest technological advancements (Hardware and Software).
Website: http://www.omegatech.gr/
ACTION SYNERGY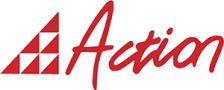 Action Synergy S.A. is a training and knowledge- based applications organization which is actively involved in the development of education technologies, training methodologies and the development of e-learning training courses. Action Synergy S.A. disposes a long experience in the management and coordination of European Projects. Since its foundation in 1986 the organisation has participated in a considerable number of EU educational projects, such as COMETT, PETRA, SOCRATES, LEONARDO DA VINCI, ADAPT, TEMPUS, PHARE, Distance learning, LLP, ERASMUS+. Key areas of expertise: – Organisation of education activities for the social inclusion of vulnerable target groups – Organisation of teacher trainings in relation with innovative training methods – Management, organisation and planning of transnational European projects focusing on education and training – Creation of links between Universities and enterprises aiming at the technological and regional development – Organisation of Mobility Projects – Organisation of e-learning and online learning courses – Organisation of courses related with the development of the employability of young people – Promotion and organization of Life Long Learning and continuous training programmes – Development of synergies at local, national and transnational level – Learning needs analysis – Development of courses and modules making use of innovative methodologies such as: open/flexible learning methodologies such as open/flexible learning methodologies, elearning ICTs – Quality Assurance
Website: https://action.gr/
CROSSING BORDERS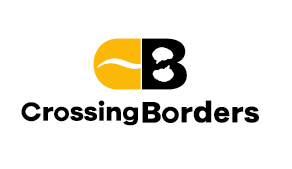 Crossing Borders (CB) is a non-profit, non-partisan civil society organisation. The vision of CB is a world in peace with itself in which diversity is celebrated. The mission is to create dialogue space toward such a world and to build the capacity of youth, media workers and educators to realise the above vision. The overall goal is to enable people with different backgrounds to learn to live together on equal terms. Crossing Borders started as a project in 1999 in Denmark in support of meaningful dialogue between the conflict parties in the Middle East. In response to increased activities and demands for the CB concept and services, it was transformed, in 2004, into a dynamic organisation with activities in Denmark and abroad. CB activities comprise four programmes • Global school services for high and primary schools in Denmark with the purpose to bring the world in the school and the school out into the real world. • Global Højskole for youth leaders from across the globe to learn about the key dimensions of globalization: diversity, climate change, peace and conflicts, the media, the Global Goals for sustainable development and social entrepreneurship. • International projects focusing on youth participation in public and global affairs. • Volunteer programme as a way of enabling youth to gain real life experience and active citizenship • Food for Thought Storytelling bi-weekly events • Teacher conferences on current global issues of concern for educators. • Publications of educational materials, youth magazine and newsletters.
Core themes CB's themes focus on current global issues including climate change, migration, youth participation, and the SDGs as a contribution toward green innovation and eco-enterpreneurship for sustainable development Crossing Borders partners CB has collaborating with partners who work toward the same goals. These partners comprise • Municipalities • High schools • Universities • International civil society project partners • Public funding partners • International Funding partners. In recognition of its contribution to peace dialogue, Crossing Borders was awarded "an Honourable Mention for the Euro Mediterranean Award for Dialogue between Cultures 2006, with the theme "Mutual respect among people of different religions or any other belief "by the Anna Lindh Foundation for the Dialogue between Cultures and the Fondazione Mediterraneo.
Website: https://crossingborders.dk/
49th Primary School of Athens
The 49th Primary School is a multi- cultural and multi-lingual state school, hosting refugee and migrant children in downtown Athens, close to the archeological site of Kerameikos and Theseion temple, an area facing many social challenges. Pupils are familiar to hearing different languages (Albanian, Chinee, Farsi, Arabian, Nengali) in an atmosphere of parity and respect. The teaching staff (18) of the 49th Primary School have developed an environment of cooperation, trust and acceptance of otherness. The school is open to methodological experiments, it has implemented many cultural projects and its students have been awarded many prizes. The student population is 106 children of whom 29% are Bangladeshis, 25% Albanians, 25% refugees, 20% Chinese and only 1% Greeks. Te elements that permeate our educational daily life and needs are those of democratic education of intercultural sensitivity and awareness of inclusion, that is, elements that constitute education for peace at a time period when the refugee crisis and its management is not only a European matter but also a universal one. In this context, there is a high need to effectively respond to the educational needs of refugee and immigrant children, their integration into Greek society and the emotional, mental and professional empowerment of the teachers themselves, so that they can be recognized, sensitized and finally respond to the new challenges with a flexible and efficient way.
Website: https://blogs.sch.gr/49dimath/